A pool enclosure is a structure that surrounds an outdoor pool; they are available in low, mid, and high heights, each offering a variety of benefits. Pool enclosures are usually made out of either glass or synthetic materials, such as fiberglass.
Retractable pool enclosures are an excellent alternative to fencing. They will prevent children and animals from accessing the pool and act as a pool cover, reducing heat and water loss.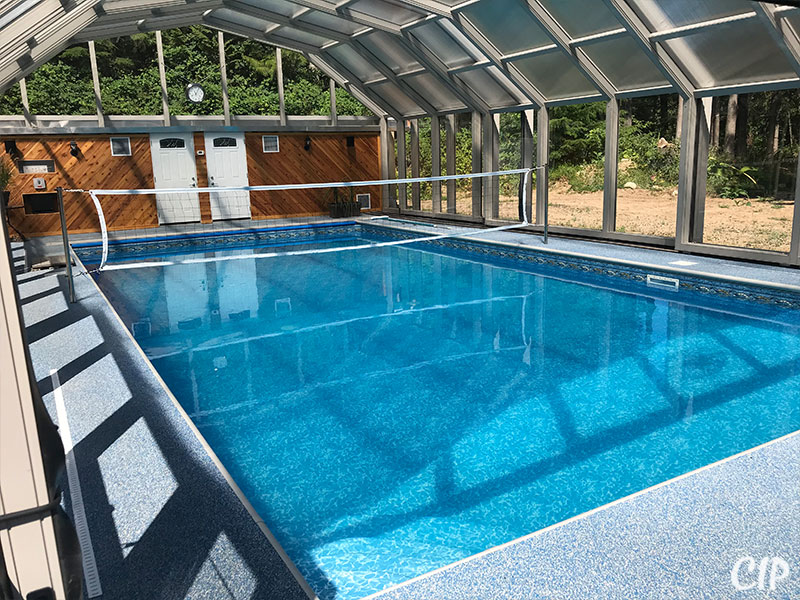 Low Enclosures
Low enclosures are designed so that you can still enjoy your swimming pool but with the added benefit of protecting you and your pool from the elements. They're also great for retaining the pool's temperature and water, preventing loss through evaporation.
Reaching only 1-3 feet above the swimming pool, you can still swim under your enclosure. A low enclosure is also a great alternative for those looking to preserve the view of their garden.
Mid Enclosures
Mid enclosures are a comfortable middle ground between low and high enclosures. Mid-heights have a low impact in terms of obstructing the garden view while still protecting your pool and retaining the temperature of the water.
Mid-height enclosures will often range from around 8-12 ft, allowing you just enough space to relax inside the enclosure.
High Enclosures
High enclosures are similar to mid enclosures; they offer all the benefits of an enclosure, but with the added luxury of enough space to walk through. They often measure to 12 ft and above and can also have room to add a hot tub or spa.